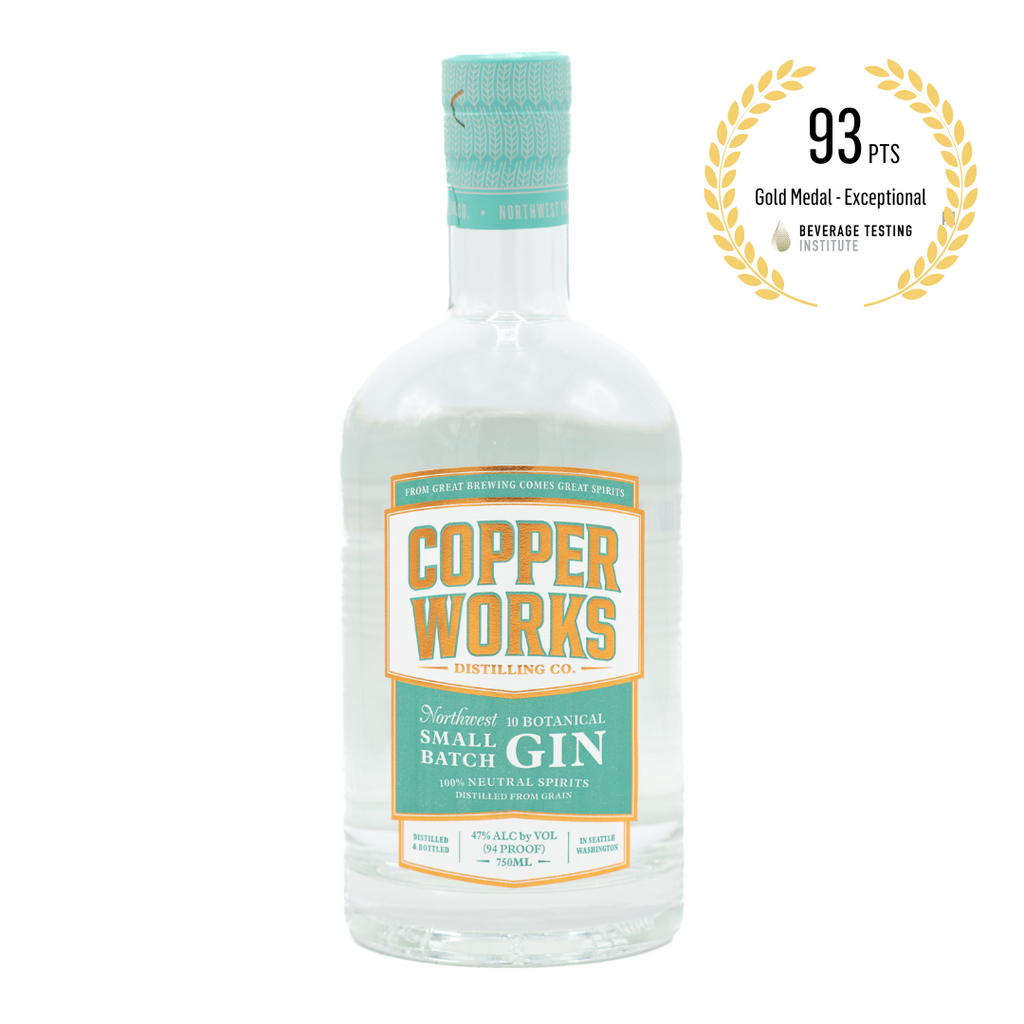 Copperworks Gin (750 ml)
>>  Copperworks cannot ship spirits to these states:
Alabama, Arkansas, Delaware, Illinois, Michigan, Mississippi, Montana, New Hampshire, New York, North Dakota, Oklahoma, Pennsylvania, Rhode Island, South Dakota, Utah, or Virginia.
If you live in one of the following states, please order Copperworks spirits from online spirits retailer Shots Box:  Arkansas, Illinois, New York, North Dakota, Oklahoma, or Rhode Island. Buy from Shots Box.
______________________________________________________________________________________
Copperworks Gin offers a distinctive, well-balanced combination of juniper and nine other botanicals—perfect for the classic Gin and Tonic or for more complex, gin-forward cocktails. It's distilled from a base of Washington-grown malted barley in our hand-built Scottish copper stills.
Copperworks Gin has won a number of regional, national and international awards, including a Gold Medal in the world's largest beverage competition and Gold Medal (94 points) from the Beverage Testing Institute.
750ml bottle
47% ABV 
Awards:
93 Points

 

- 2022 Beverage Testing Institute
WA Tax Information: 
WA State Address pricing option includes the 20.5% WA State Spirits Tax and $3.77 WA State Spirits Liter Tax ($2.83 for 750ml bottle)
KY Tax Information:
Shipments to Kentucky: 6% KY Sales Tax, 11% KY Wholesale Tax, and $0.38 (per 750ml bottle) KY Excise Tax will be added at checkout.