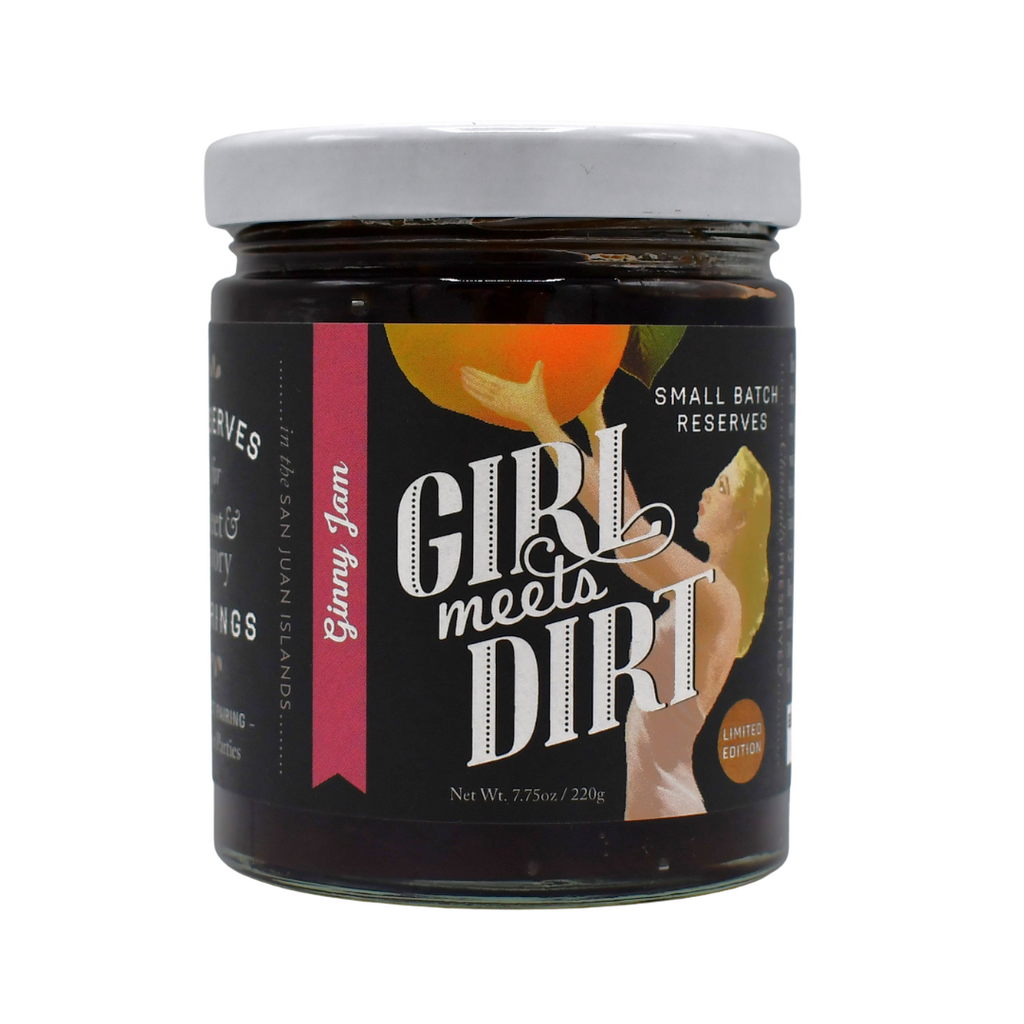 Girl Meets Dirt Ginny Jam w/ Copperworks Distilling
From Girl Meets Dirt's Small Batch Reserve line, this limited-edition plum preserve is made with the same plums we use to craft Copperworks Plum Gin.

To produce Copperworks Plum Gin, we source locally grown Italian Prune plums, some of which are grown on a family-owned orchard on nearby Orcas Island, WA. After approximately nine months bathing in Copperworks Small Batch Gin, the plums are removed and are full of delicious gin flavor. Then, the plums make their return to Orcas Island where the Girl Meets Dirt team rolls up their sleeves and turns the plums into an exquisite preserve with botanical, floral, mulled wine and candied fruit notes.

Ingredients: gin-soaked plums, organic fair trade cane sugar, organic lemon juice.
7.75 oz. Handmade on Orcas Island, WA.