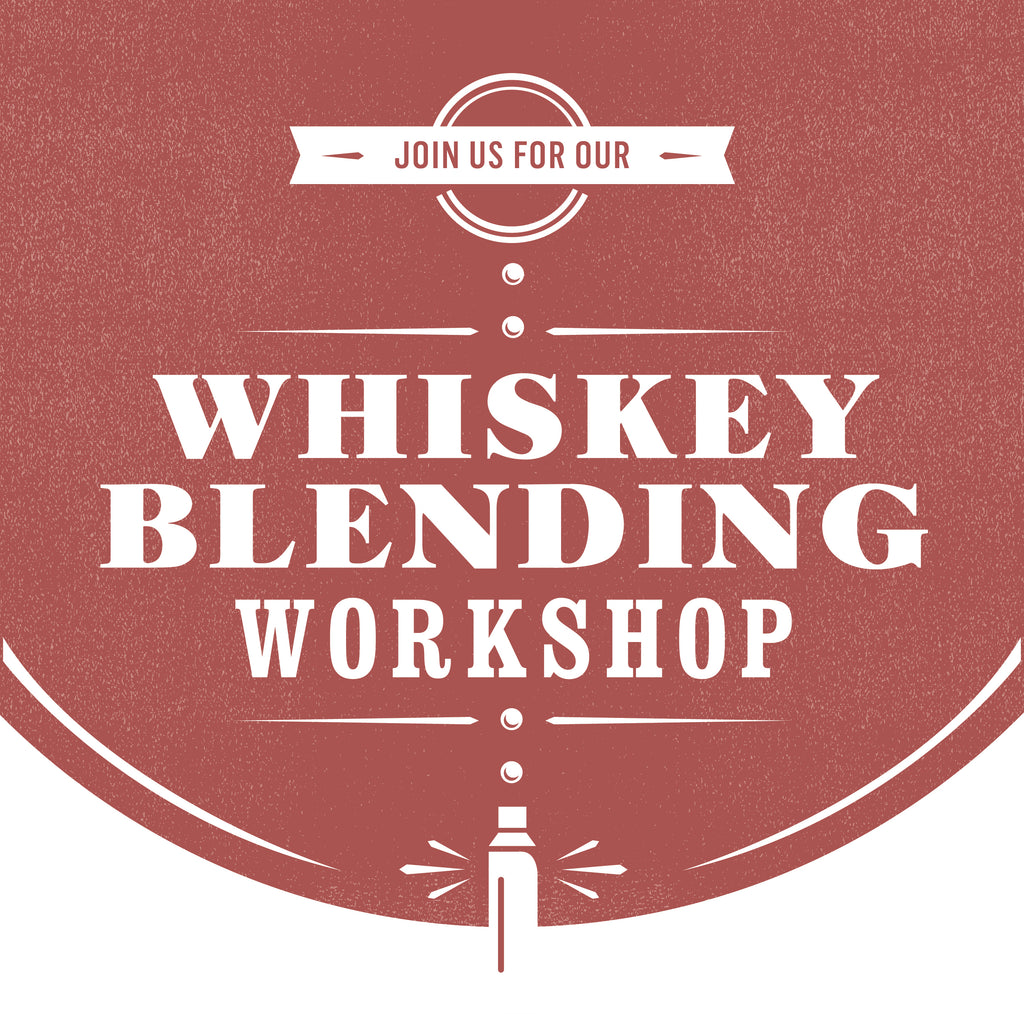 Single Malt Whiskey Blending Workshop
Please select your desired event date above.
Is your preferred date sold out? If you'd like to join the waitlist for an unavailable/sold out date, please contact events@copperworksdistilling.com.
---
"Attended a blending workshop and cannot recommend it enough! The instructors were fantastic, I learned a lot, and had a great time!"

 
                                                                   

— whiskey lover, August 2018

   

 
Join Copperworks for a fun and tasty evening that's all about American Single Malt Whiskey.
You'll join a small group of whiskey lovers for a lively, thorough explanation of Copperworks' distilling technique and maturing process. You'll sample a variety of Copperworks American Single Malt Whiskeys, fresh from the cask, and then create your own custom whiskey from the casks you choose.
You'll leave with a lot of whiskey-making knowledge and your own personal American Single Malt Whiskey that you have designed and bottled. Here's how it works:
We will lead you in nosing and tasting samples from 4 casks of fully-matured Copperworks American Single Malt Whiskey.

You'll be guided in the art of blending and proofing so you can create your own personal American single malt whiskey from the casks of your choice.

You'll then hand fill, label, seal, and document your personal American Single Malt Whiskey to take home to enjoy!
Read a first-hand report on the experience of creating your own single malt at a Copperworks Whiskey Blending Workshop.
Want to give as a gift?  Your seat in the workshop is fully transferable and we'd be happy to provide a certificate and card for gifting. If this is the case, please e-mail Events@CopperworksDistilling.com after your purchase to arrange your gift.
_____________________________
WA Spirit Taxes: Included in the price is your bottle of American Single Malt Whiskey ($76.49), the 20.5% WA Spirits Sales Tax ($15.68), and the WA State Spirits Liter Tax ($2.83 for 750ml).  
WA Sales Tax: WA State and Seattle Sales Tax (10.1%) is included in the price for the workshop portion of the price.  
_______________________________
Cancellation Policy
Payments for the Copperworks Whiskey Blending Workshop are non-refundable. All ticket sales are final and registration cannot be transferred to another workshop date.
You are welcome to transfer the workshop registration to another person. Just let us know in advance who we can expect to see that day. If you have any questions on our cancellation policy, please contact Events@CopperworksDistilling.com.
Thank you.