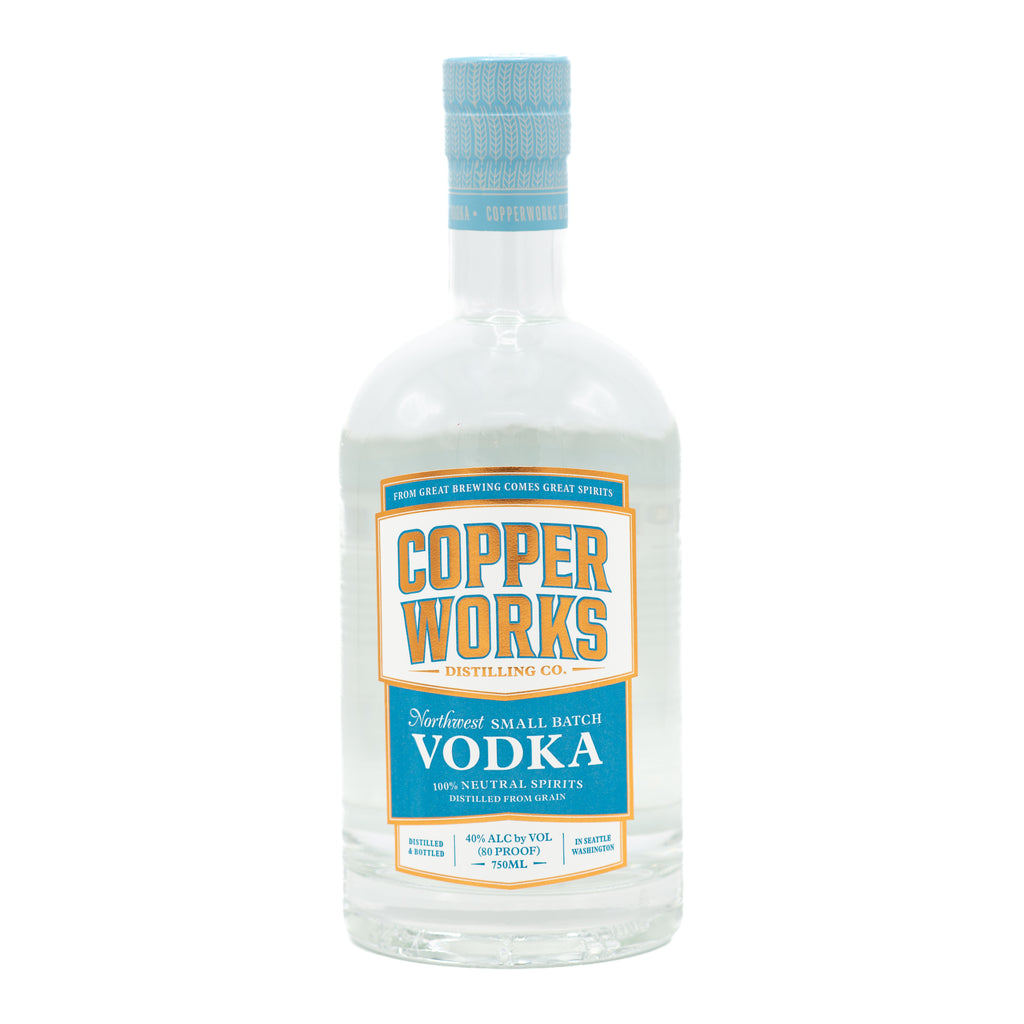 Copperworks Vodka (750 ml)
>>  Copperworks cannot ship spirits to these states:
Alabama, Arkansas, Delaware, Illinois, Michigan, Mississippi, Montana, New Hampshire, New York, North Dakota, Oklahoma, Pennsylvania, Rhode Island, South Dakota, Utah, or Virginia.
If you live in one of the following states, please order Copperworks spirits from online spirits retailer Shots Box:  Arkansas, Illinois, New York, North Dakota, Oklahoma, or Rhode Island. Buy from Shots Box.
______________________________________________________________________________________
Copperworks Vodka offers something different. Its base of Washington-grown malted barley gives it a subtle and distinctive barley essence and a soft, round mouth feel. It works equally well in a vodka-forward cocktail, like a vodka martini, and in cocktails where the vodka takes a backseat to other flavors.
We've had many customers tell us that Copperworks Vodka makes the best Moscow Mule they've ever had...
750ml bottle
40% ABV
WA Tax Information: 
WA State Address pricing option includes the 20.5% WA State Spirits Tax and $3.77 WA State Spirits Liter Tax ($2.83 for 750ml bottle)
KY Tax Information:
Shipments to Kentucky: 6% KY Sales Tax, 11% KY Wholesale Tax, and $0.38 (per 750ml bottle) KY Excise Tax will be added at checkout.