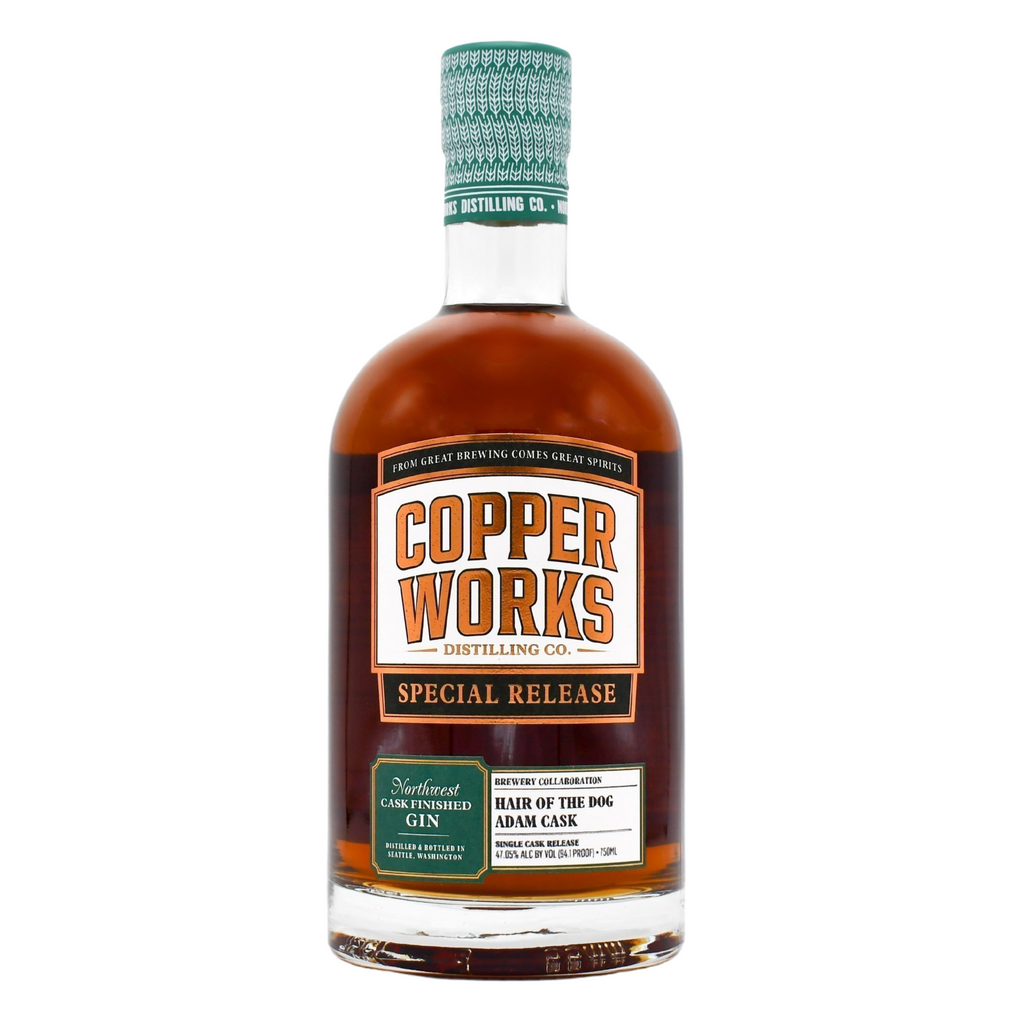 Copperworks Hair of the Dog Adam Cask Finished Gin (750 ml)
 >>> We cannot ship Copperworks spirits to the following states:
Alabama, Arkansas, Delaware, Illinois, Michigan, Mississippi, Montana, New Hampshire, New York, North Dakota, Oklahoma, Pennsylvania, Rhode Island, South Dakota, Utah, or Virginia.
______________________________________________________________________________________
Crafted from our Small Batch Gin, a ten-botanical recipe, which finished for 8 months in a Hair of the Dog "Adam" cask, a bourbon cask that previously held Hair of the Dog's Adam ale.
Tasting Notes: Bright and fresh like a spring day, the nose offers notes of sugared ruby red grapefruit, kumquat, tart cherries, and cinnamon. The palate follows with freshly smashed chocolate orange accompanied by monkey bread, tangerine, cotton candy, and sage, all supported by the small batch gin base. Rounding out the experience are hints of sugar cane, cherry pie filling, sarsaparilla, and spice.

Limited release of only 198 bottles.  
50% ABV
750ml bottle
WA Tax Information: 
WA State Address pricing option includes the 20.5% WA State Spirits Tax and $3.77 WA State Spirits Liter Tax ($2.83 for 750ml bottle)
KY Tax Information:
Shipments to Kentucky: 6% KY Sales Tax, 11% KY Wholesale Tax, and $0.38 (per 750ml bottle) KY Excise Tax will be added at checkout.